Tübingen
is a charming medieval town on a hill above the Neckar river in southern Germany. The town is full of half-timbered houses from the 15th century, pedestrian streets, and market squares full of restaurants, cafes, and shops.
It is a major university town, resulting in a lively arts and entertainment scene.
The town is surrounded by fields and forests with endless walking, biking, horse riding, and mountain biking trails.
Tübingen lies at the center of Europe, between the vibrant city of Stuttgart and the expansive nature of the Swabian Alb. Science, culture, history, and nature combine to make Tübingen a delightful place to live or visit.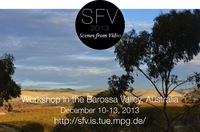 Scenes from Video Workshop, Barossa Valley, Australia, Dec. 10-13, 2013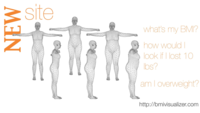 New BMI visualizer on-line. Visualize your BMI and learn how BMI relates to body shape using our 3D body visualization tool.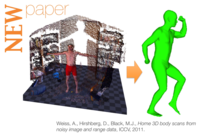 The 3D shape of the human body is useful for applications in fitness, games and apparel. Accurate body scanners, however, are expensive, limiting the availability of 3D body models. We present a method for human shape reconstruction from noisy monocular image and range data using a single inexpensive commodity sensor (the Kinect).