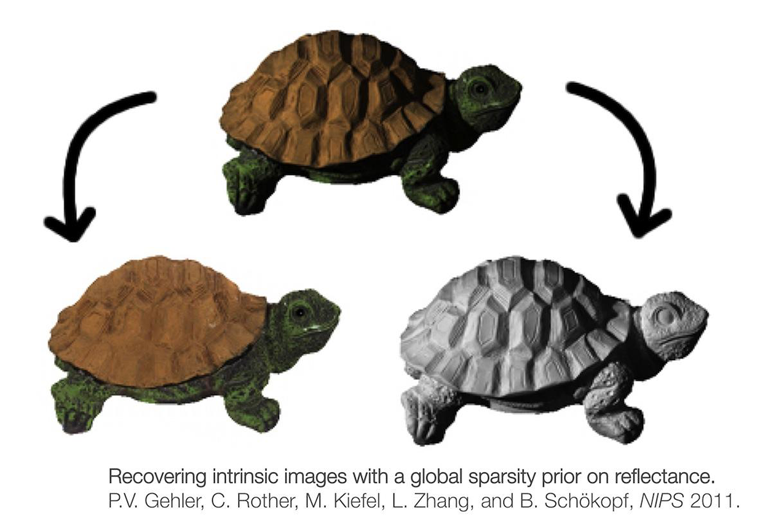 The images we see result from the physics of the world. Light, material properties, object shape, atmosphere, motion, and optics combine to form images of the world. Describing this physics at the right level of detail is critical for computationally representing and understanding scenes.

Our research addresses:
Recovering intrinsic images.
Parametric shape from shading.
Image, scene, and motion statistics.
Markov random field models of scene structure.
Reflectance, transparency, shape, and motion.
Shape from cast shadows.