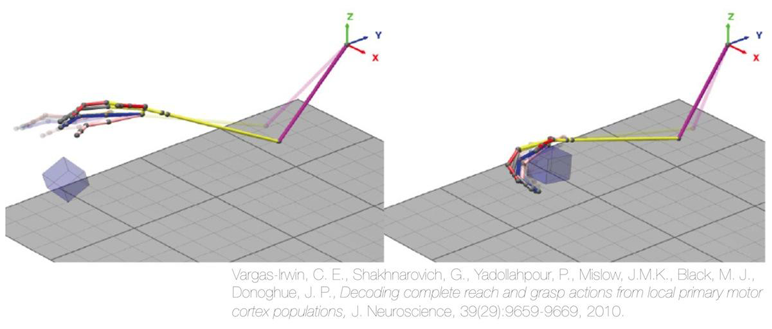 We aim to understand how the brain controls complex natural motion and use this understanding to build new prosthetic devices for people with motor impairment. Markerless motion capture and wireless neural recording will provide data about natural motion that leads to new insights into the neural code.

Our research addresses:
Statistical models of motor cortical activity.
Bayesian population decoding of reaching and grasping.
Markerless motion capture of animals.
Robust decoding for human neural motor prostheses.
Effect of context on neural representations of grasping.
Modernizing Muybridge: From 3D models of the body to decoding the brain