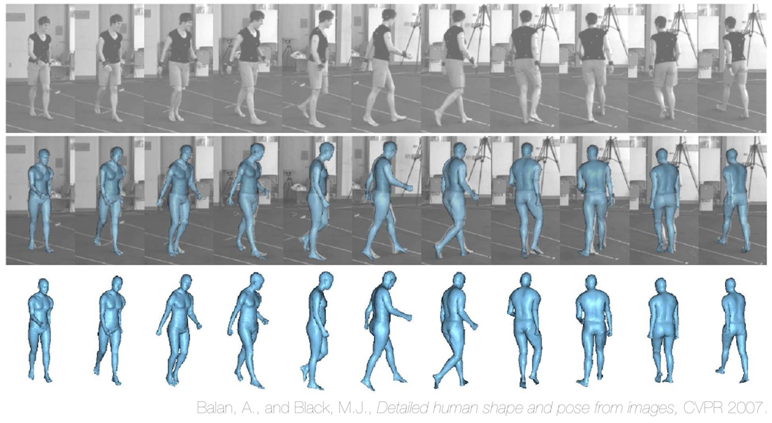 The photographic study of humans in motion dates from the late 1800's with the work of Muybridge and Marey. Our research continues this tradition but with advanced graphics models of the body, algorithms for pose and shape estimation, and quantitative analysis of human motion.

Our work includes:
2D pose estimation and tracking.
3D pose estimation and tracking.
Dynamics of human motion.
Tracking non-rigid deformations.
Tracking people interacting with objects.
Datasets for quantitative evaluation.
Human activity recognition.
Modernizing Muybridge: From 3D models of the body to decoding the brain